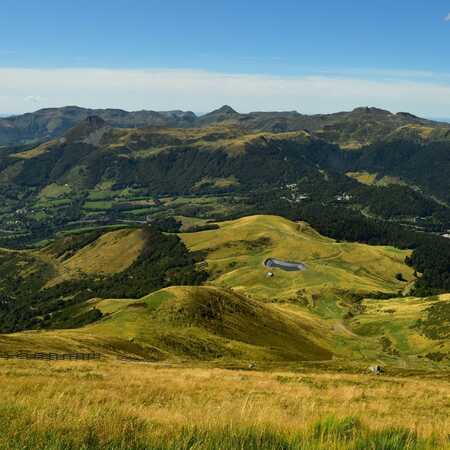 Panorama sur Le Lioran © Th. Marsilhac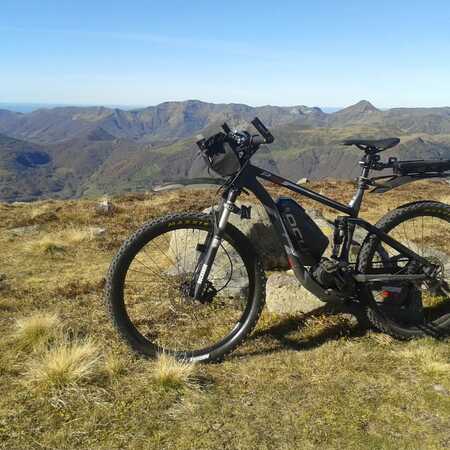 Variante par Prat de Bouc et le Plomb du Cantal © CD 15-ST-BBT
south
The Lioran station
and the Plomb du Cantal
In an exceptional setting within the Auvergne Volcanoes Regional Natural Park, the Lioran resort extends over 150 hectares and extends from 1,250 to 1,855 metres to the Plomb du Cantal, the highest point in the county.
Very singular, the top refers to a kind of pommel: it is a basanite pellet. Here, the last volcanic activities are about 3 million years old. The orientation table that covers the top part of the summit allows you to see the extent of the old ruined volcano.
During the summer, Lioran offers a wide range of sporting activities, from the most classic to the most unusual. The resort's privileged location makes it a great place to practice all types of hiking: 2 ski lifts, 1 cable car and 1 chairlift facilitate access to the peaks. With 2 dedicated areas, the downhill mountain bike keeps all its promises, and with its 1,750 metres, the Pas des Alpins pass is the highest point of passage for the GTMC mountain bike trail.