Panoramic view, Natural parc, Cultural heritage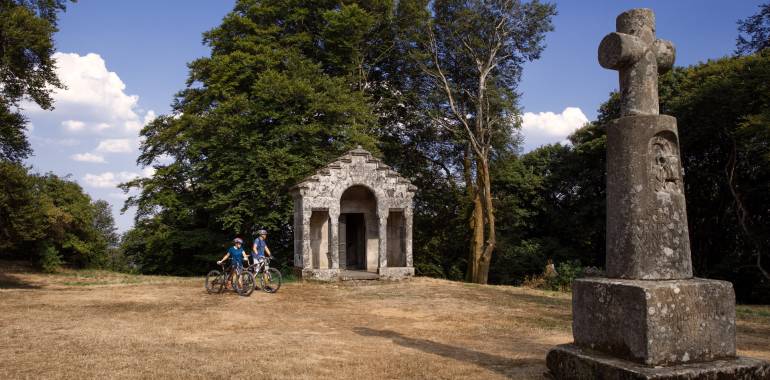 This alternative stage takes you rapidly to Mont Beuvray Hill, site of a famed Gaulish fortified town called Bibracte, founded in the 2nd century BC. From the summit, the views over the twisted beech trees (known as 'queules' in French) are exceptional. A visit to the Musée de Bibracte is a must, explaining so much about Gaulish civilisation. Next, cycle to La Roche Millay, overseen by a castle perched on a rocky outcrop. Then it's a mix of wooded parts and more open fields as you approach Luzy. This alternative stage continues on to Issy-L'Evéque, both the château and the church here listed monuments. Lastly, you rejoin the main GTMC à VTT trail.
The route
The ascent to Mont Beuvray's summit is steep and winding in parts, although the paths here are wide. You may encounter hikers using the same route. The descent by mountain bike to La Roche Millay is quite steep; along this stretch, take special care, both when crossing roads and because of stones. The route then proves quite bumpy for a time, after which you have to tackle a series of slopes taking you up and down, although none is particularly taxing.